Rolf Kanies Picture Gallery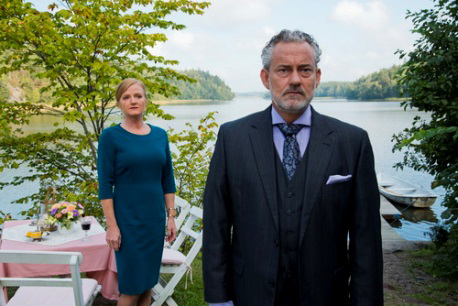 "Inga Linström - Sueße Leidenschaft" (Sweet Passion)
Rolf and Nina Petri ©ZDF/Marco Meenen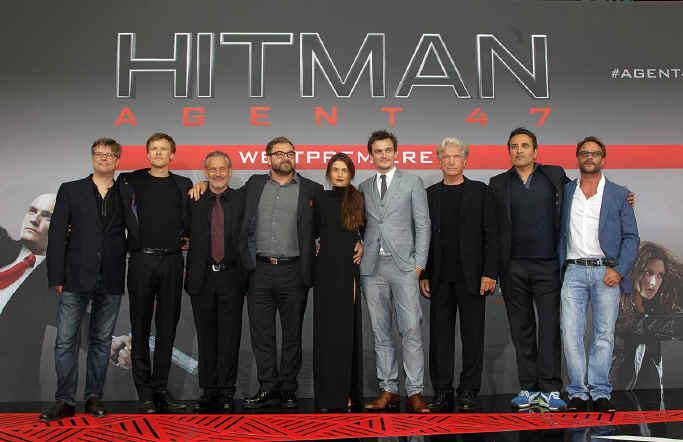 "Hitman - Agent 47"- World Premiere
German Producer - Sebastian Huelk - Rolf Kanies - Aleksander Bach - Hannah Ware - Rupert Friend - Juergen Prochnow - Adrian Askarieh - Thomas Kretschmann ©Twenty Century Fox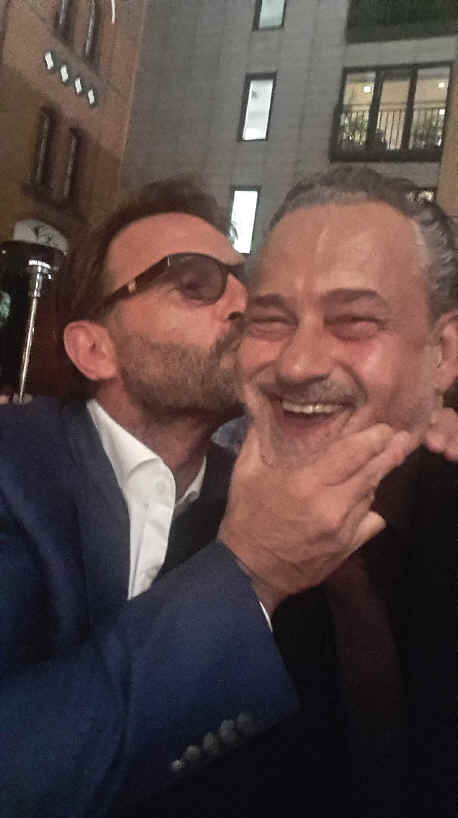 "Hitman - Agent 47"
Aftershow party Rolf and Thomas Kretschmann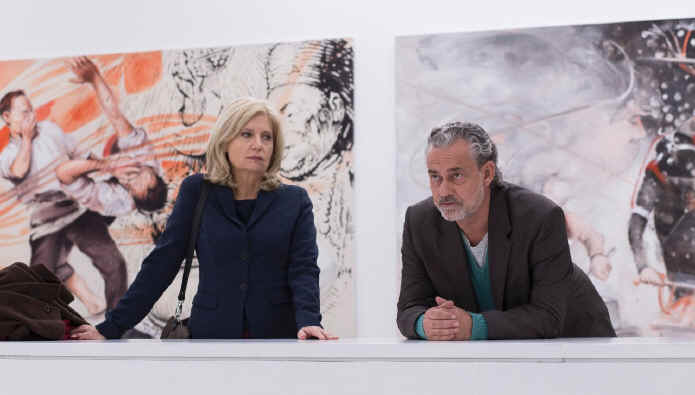 "Die Kanzlei " (The Chancellery)
Rolf and Sabine Postel ©ARD/Georges Pauly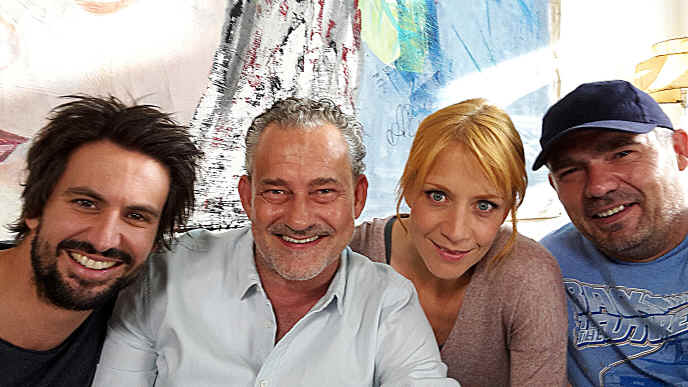 "Einstein"
Tom Beck - Rolf Kanies - Annika Ernst - Thomas Jahn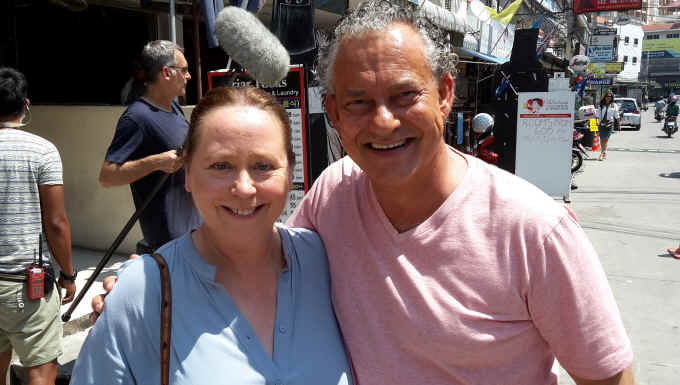 "Schwarzbrot in Phuket" (Brown Bread in Phuket)
Rolf and Marie Gruber (Of course Rolfs face got a lot of makeup)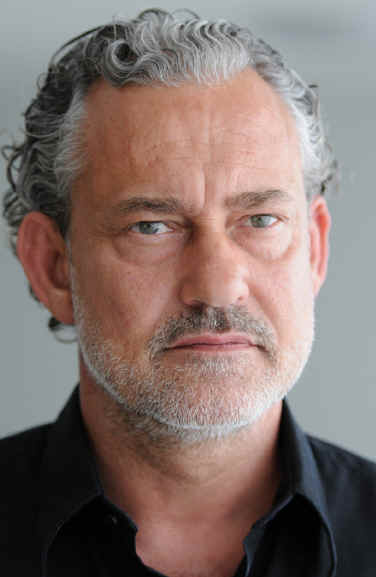 New Headshot ©Stefan Mohn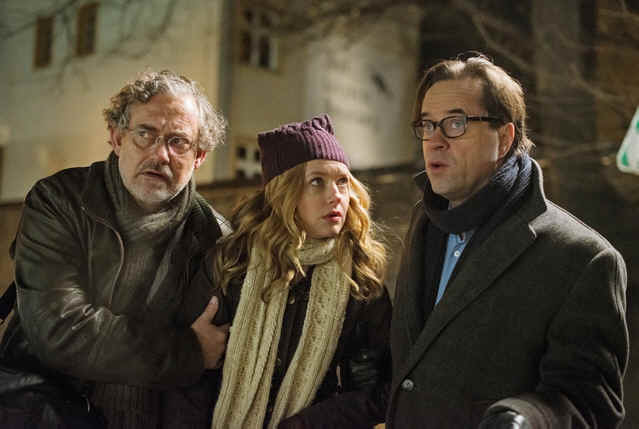 "Die letzte Instanz - The last trial court"

©ZDF/Stefan Ehrhard

Rolf Kanies, Stefanie Stappenbeck, Jan Josef Liefers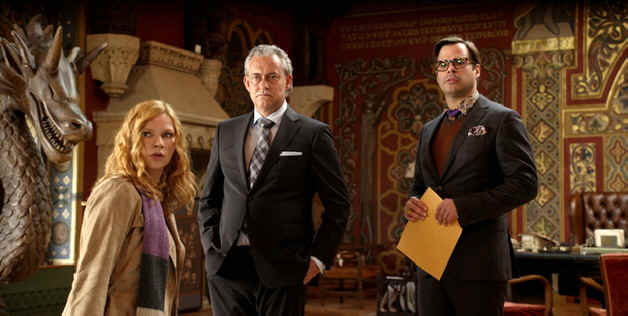 "Saphirblau - Sapphire Blue" ©Concorde Film - http://saphirblau-derfilm.de/
Veronica Ferres, Rolf Kanies, Johannes von Matuschka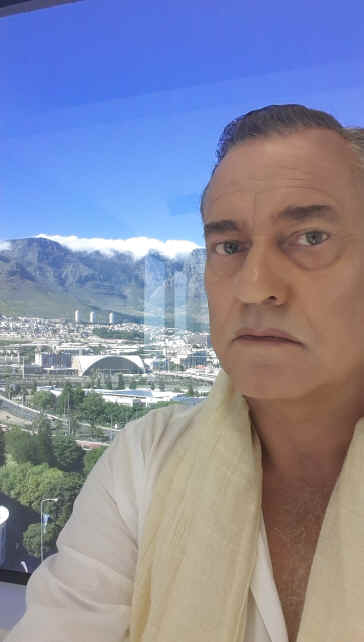 Rolfs` selfie in his last film in Cape Town 2015 (iTable Mountain in the background)
as Daniel König, an actor who was deformed by esthetic surgeries and botox
Rolfs selfie, in seinem letzten Film 2015 in Kapstadt,
als Daniel König, von Schönheits - OPs und Botox entstellt (im Hintergrund der Tafelberg)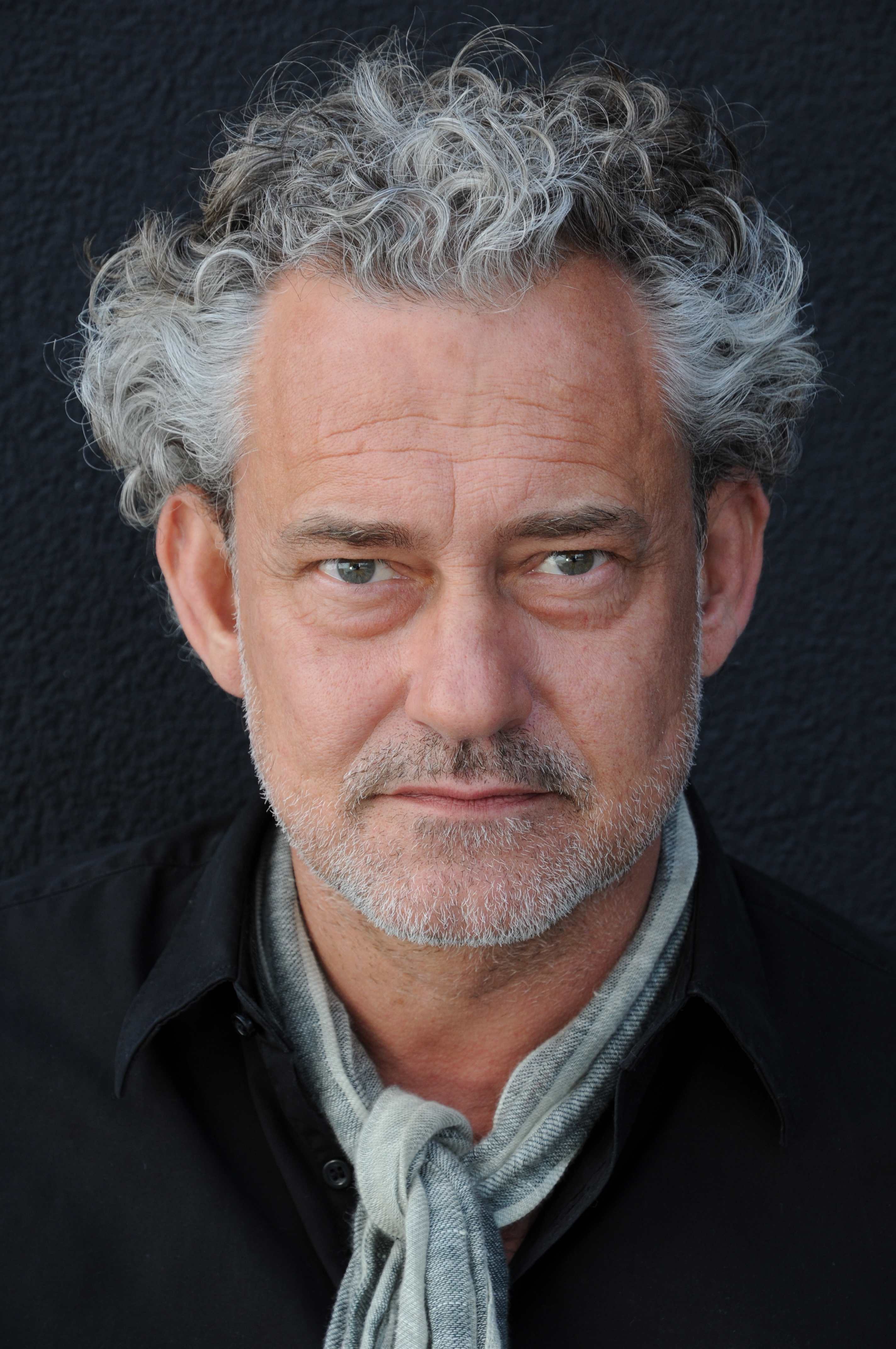 Headshot ©Stefan Mohn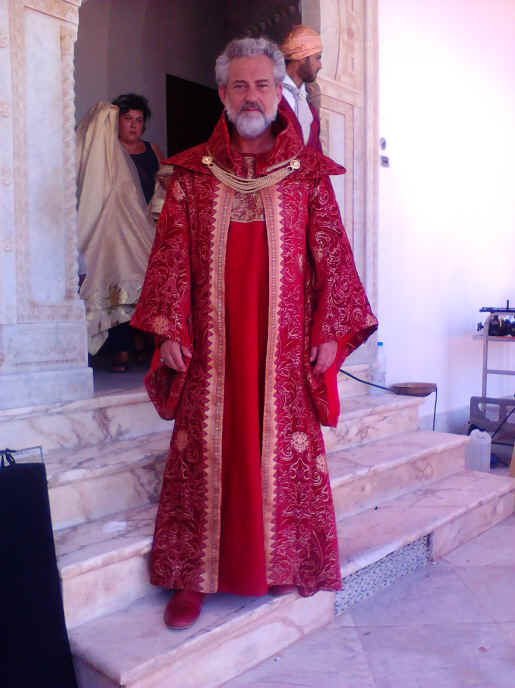 Rolf Kanies as the Calif in "One Thousand and One Nights"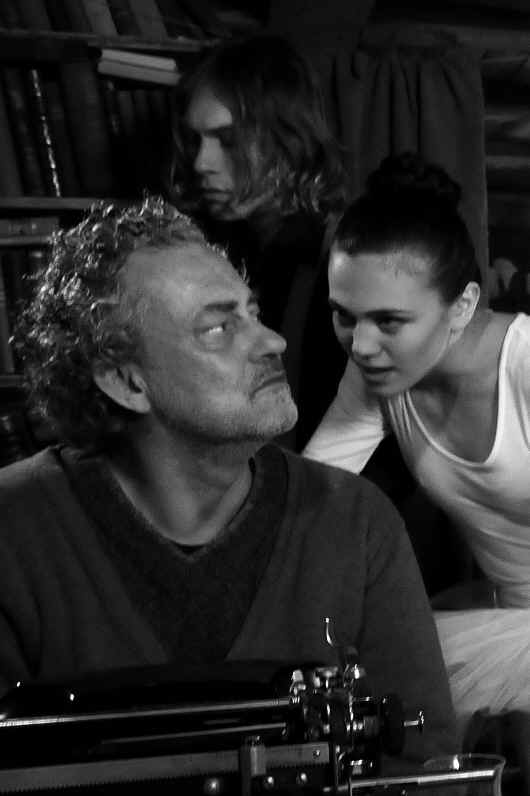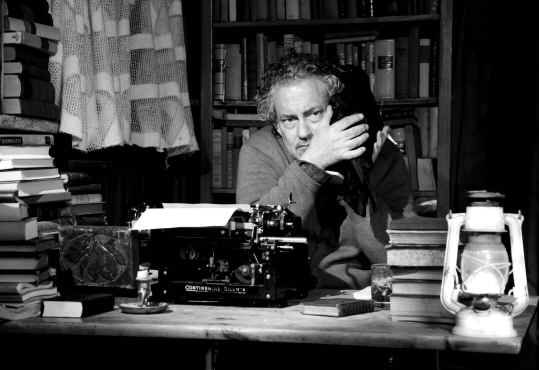 Rolf Kanies as a writer in "The Southside of Misery" 2012 ©Stefan Mohn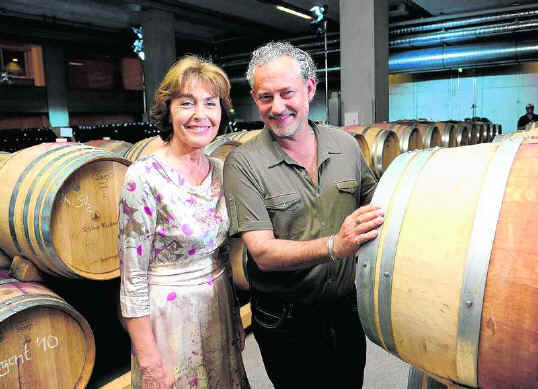 Rolf Kanies & Thekla Carola Wied in Herzdamen an der Elbe 2011 (Queens of Heart on the Elbe)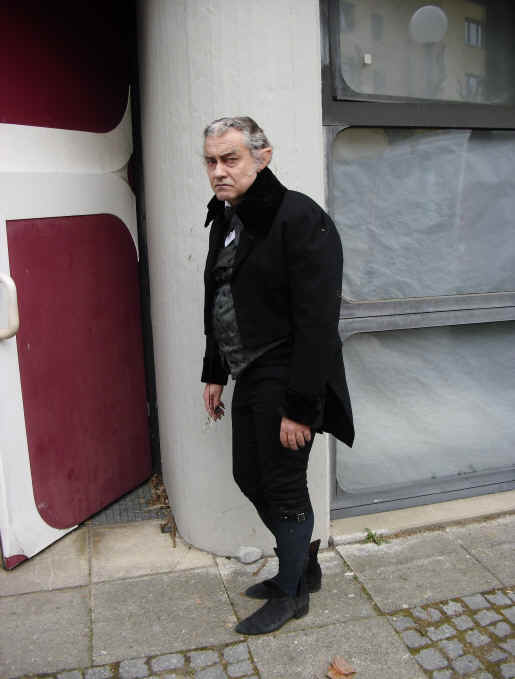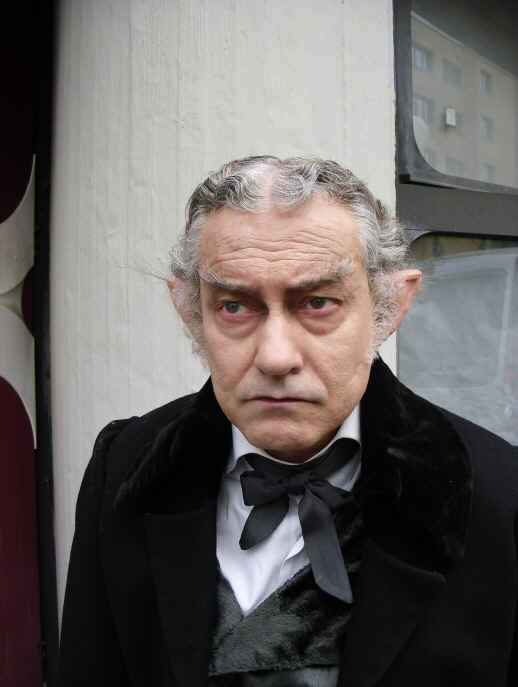 Rolf Kanies as a tired old Vampire Test Master in a new children's series for Spring of 2012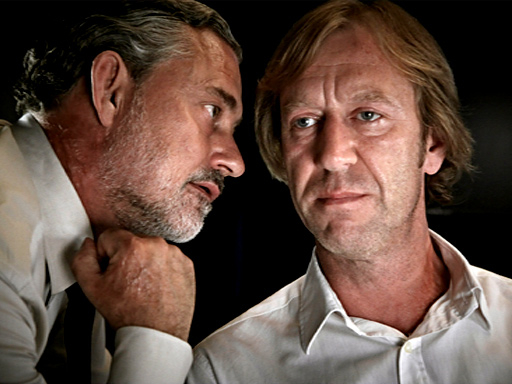 Rolf Kanies as Uwe Gonzoldt in Alpha0.7 Ep. The Enemy in Yourself 2010 ©SWR/Pascal Remond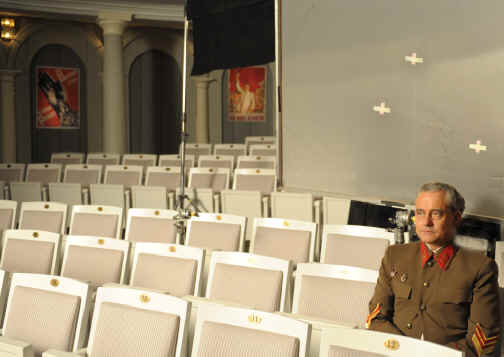 Rolf Kanies as Colonel Tapilin in Wunderkinder 2011 ©Julia Terjung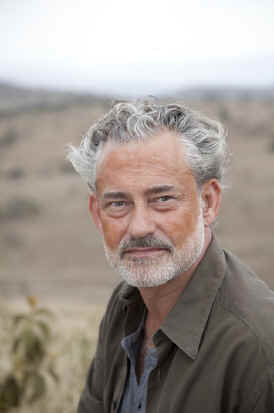 Rolf Kanies Kenya 2010 ©Holger Roschlaub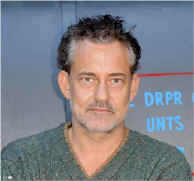 Another head shot of Rolf ©Stefan Mohn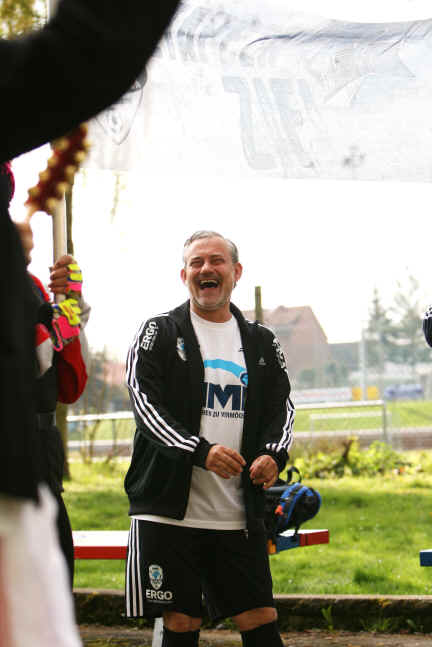 Rolf Kanies at the Big Kick Spring 2010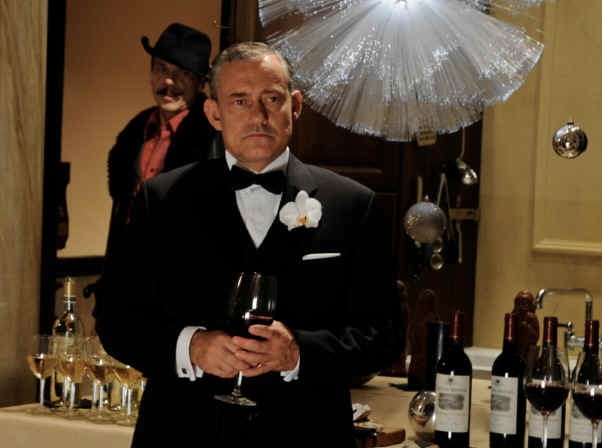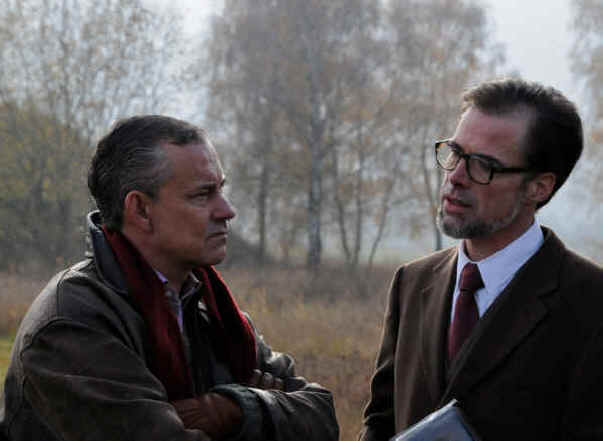 Rolf Kanies in Blissestrasse - Berlin 2009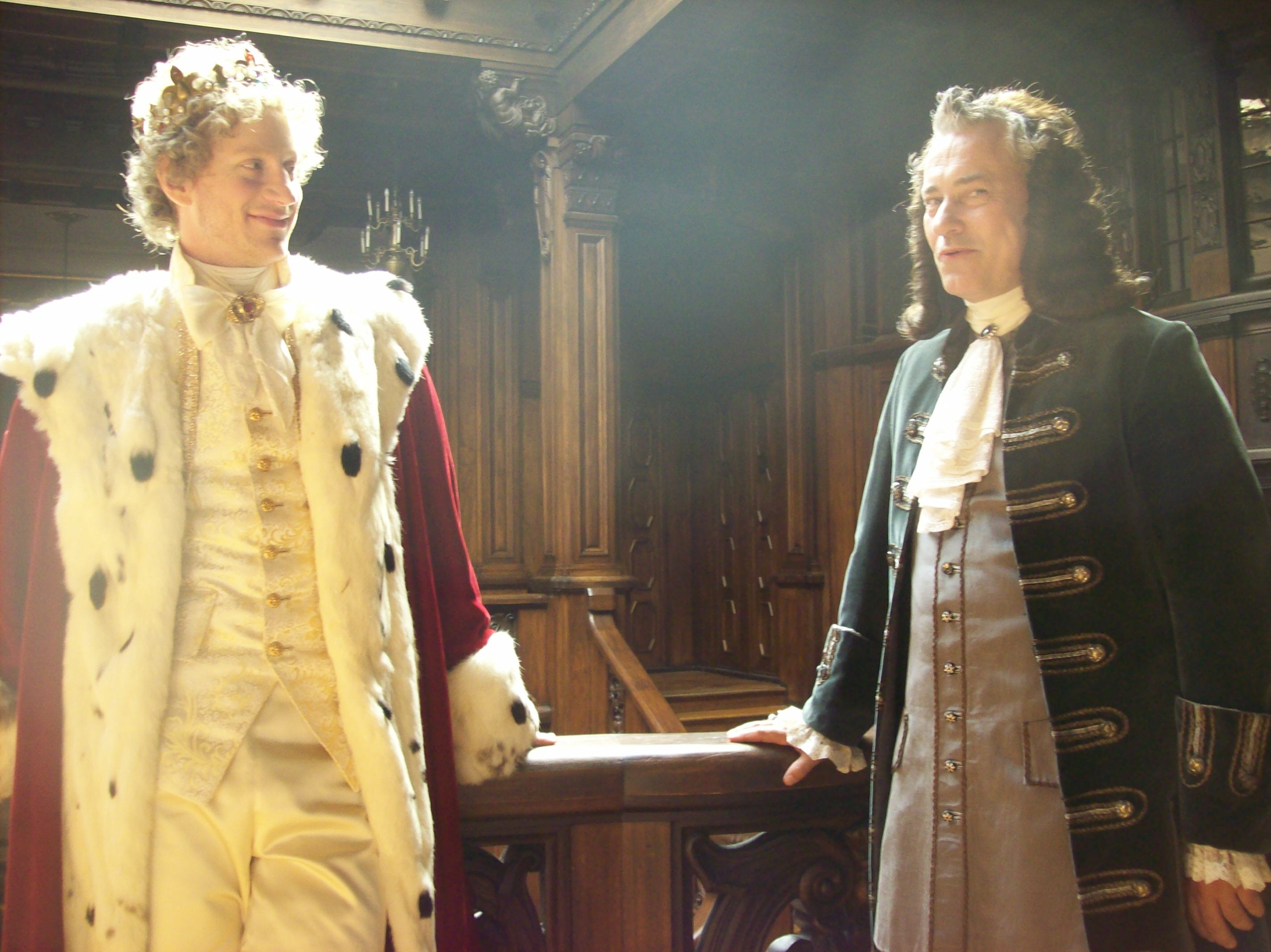 Rolf Kanies as the Bearleader in a Brother's Grimm Fairy Tale called Die kluge Bauerntochter (The Farmer's Smart Daughter - 2009 TV) pictured with Maxim Mehmet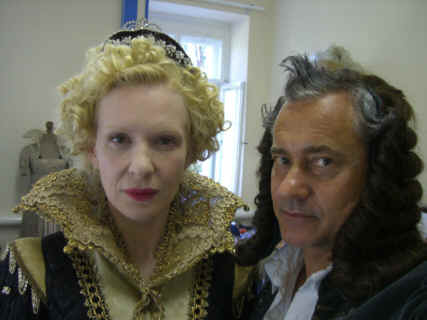 Rolf Kanies with Sunnyi Melles (gotta love the 'cheater' curls Rolf is sporting)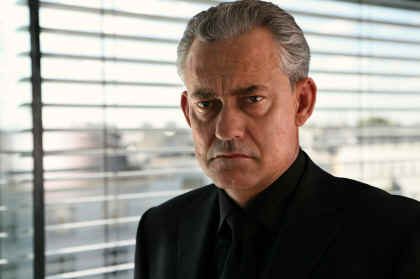 Rolf Kanies playing a rich Russian called Boris Wronskii in Eine Liebe in St.Petersburg (A love in St. Petersburg 2009)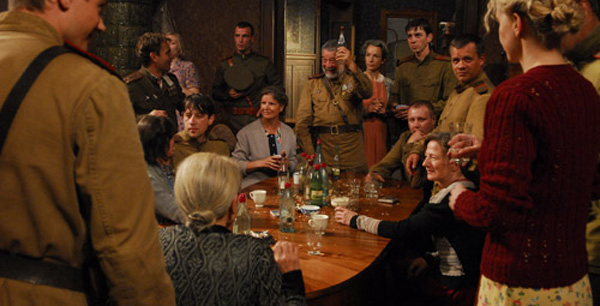 Rolf Kanies as Friedrich Hoch in A Woman in Berlin (Anonyma - Eine Frau in Berlin) 2008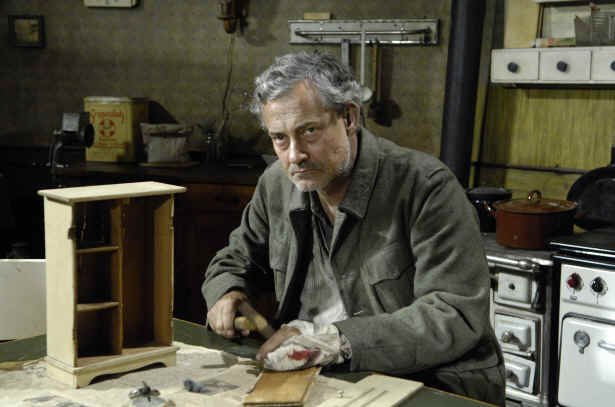 Rolf Kanies in A Woman in Berlin (Anonyma - Eine Frau in Berlin) ©Jurgen Olczyk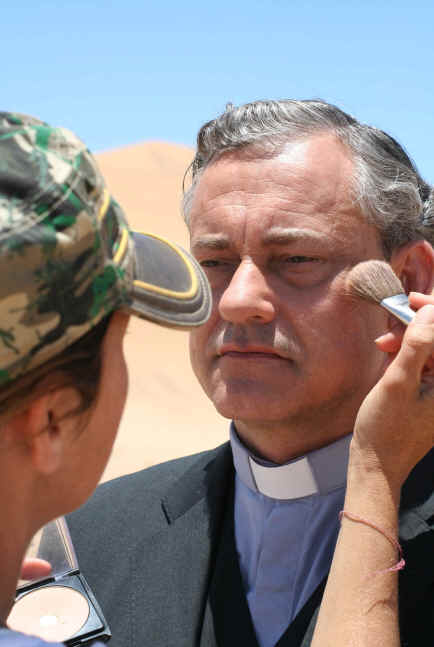 Rolf Kanies as Andreas Imhof, a priest in The Bible Code, shot by Christoph Schrewe in Nambia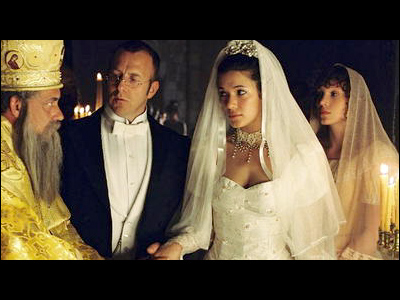 Rolf Kanies as Georgios Vimbos in The Mysterious Treasure of Troja (Der Geheimnisvolle Schatz Von Troja) 2006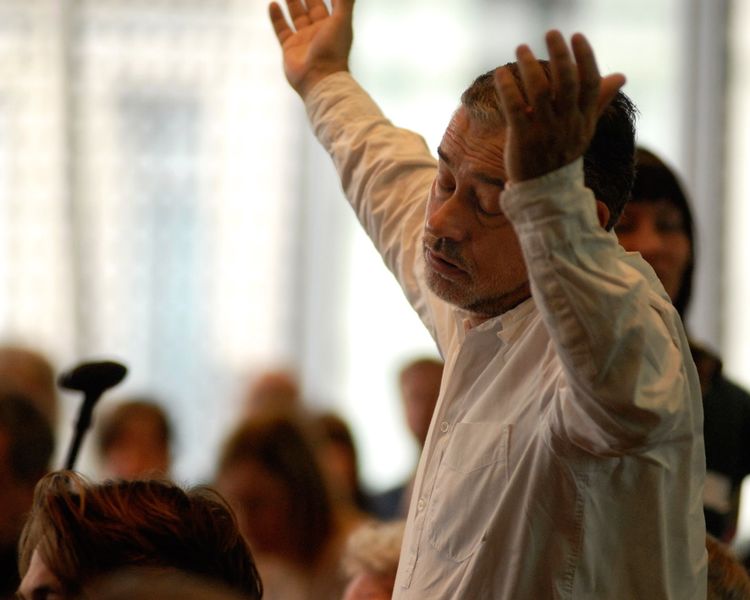 Rolf throwing his hand up in despair that I do not have a German Translation for these pages yet.... No, not really. Just as random shot of Rolf at the Deutsche Film Akademie.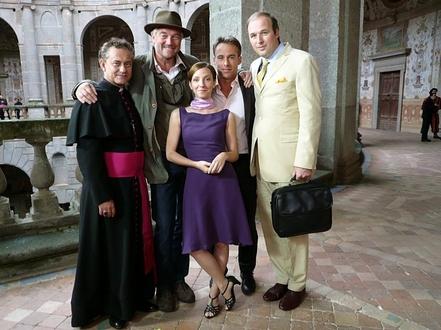 Rolf Kanies as BischopCalvi in The Document Golgatha (Die Akte Golgatha) 2009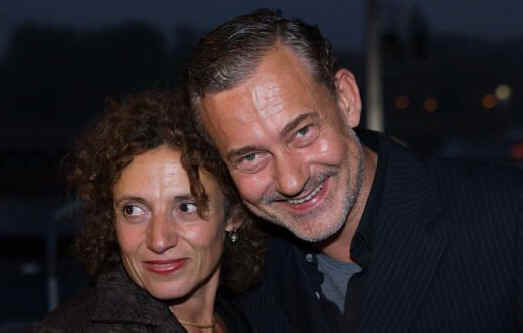 Rolf Kanies - Premier for The Countess (Die Gräfin) 2009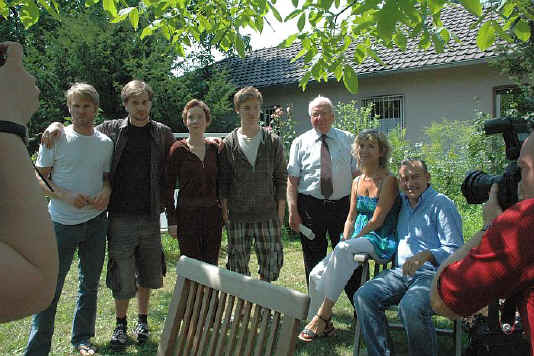 Rolf Kanies with student film makers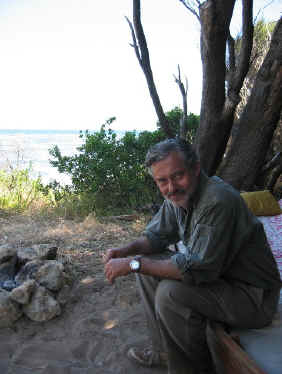 Rolf in Australia 2005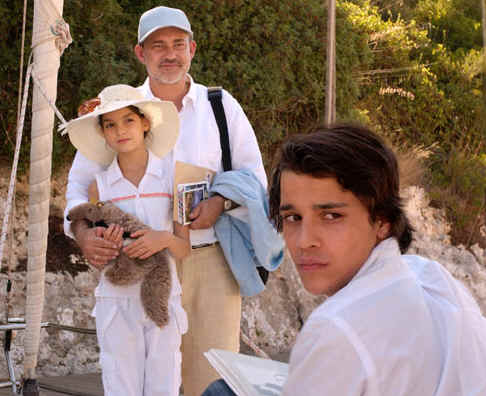 Rolf Kanies with his on screen children in Secret Love (Heimliche Liebe- der Schüler und die Postbotin) 2005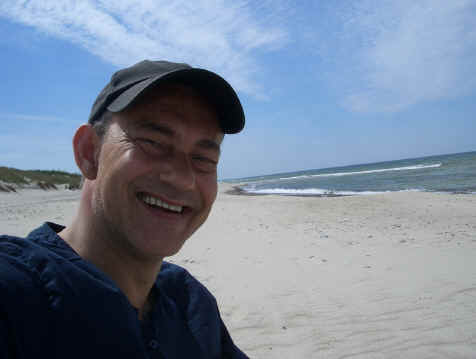 Rolf in Lithuania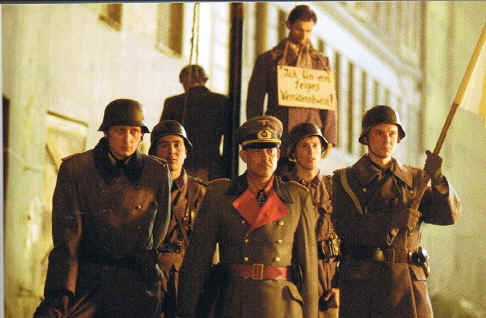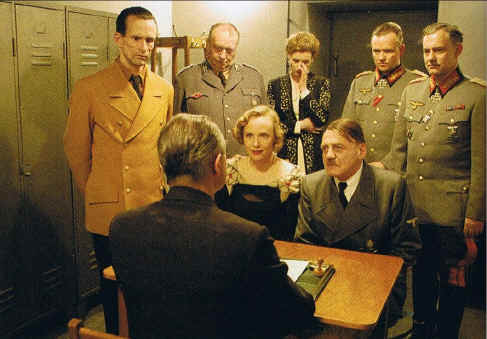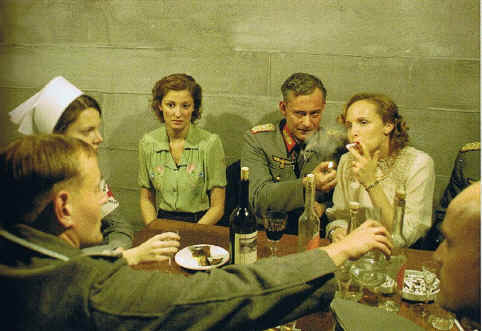 Rolf Kanies plays General Krebs in The Downfall (Der Untergang) 2004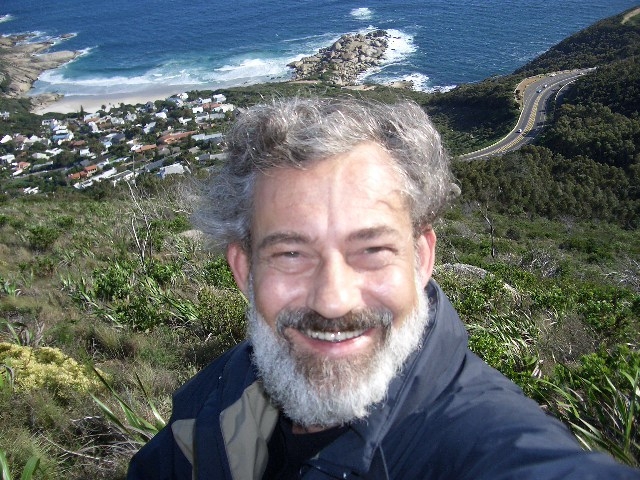 Rolf Kanies in South Africa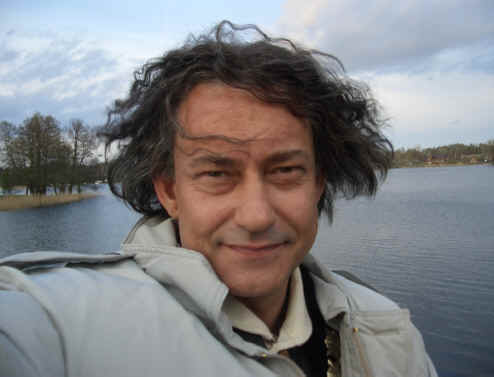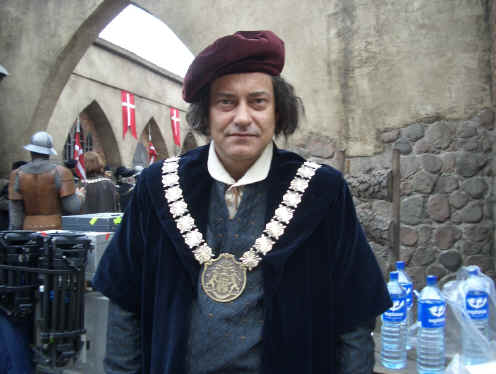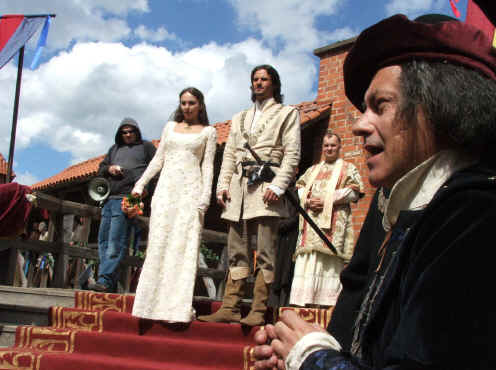 Rolf Kanies as the kill joy in "Stoertebeker-das Herz eines Piraten" (Stoertebeker- The Heart of a Pirate)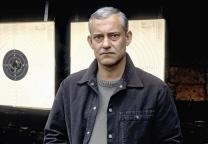 Rolf Kanies - Tatort 2003-2006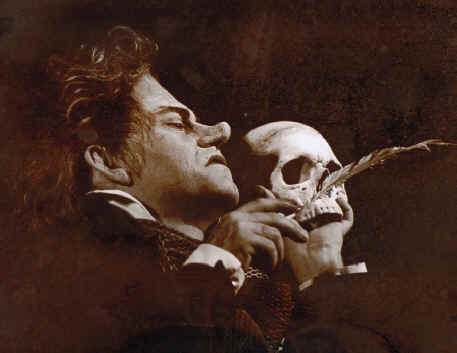 Rolf Kanies in a German play as " Ratpoison"; pretending to
be a famous hamlet like author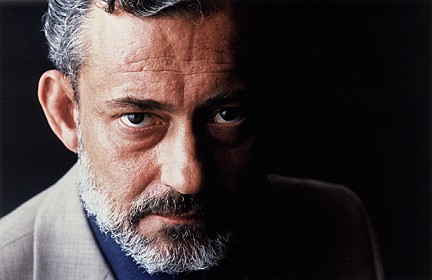 One of his Agency shots.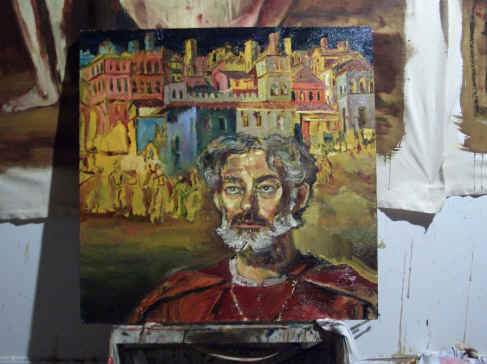 And now a picture of Rolf period. Or in period style perhaps. :D These two shots are from Paul Donovan's mini-series The Conclave which shot in Halifax this winter.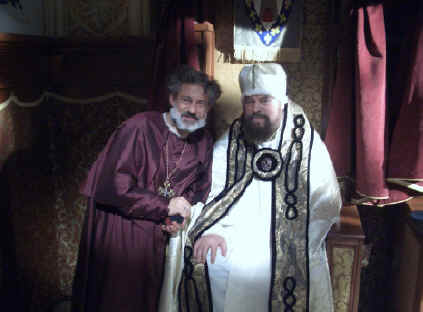 Rolf as Cardinal Bessarion with fellow actor Brian Blessed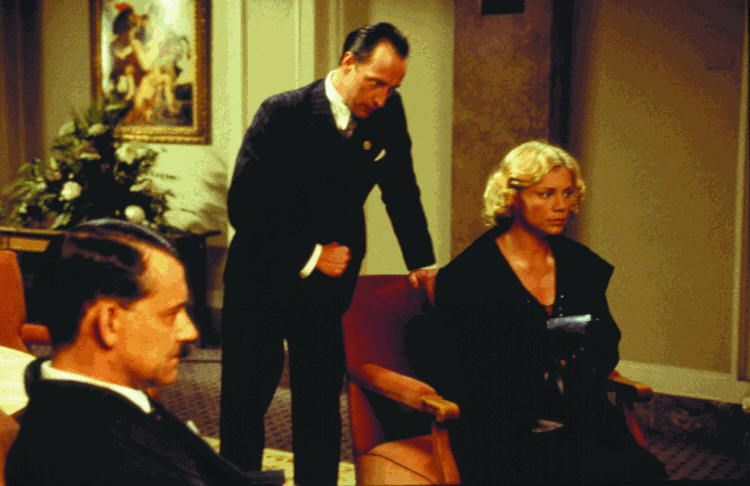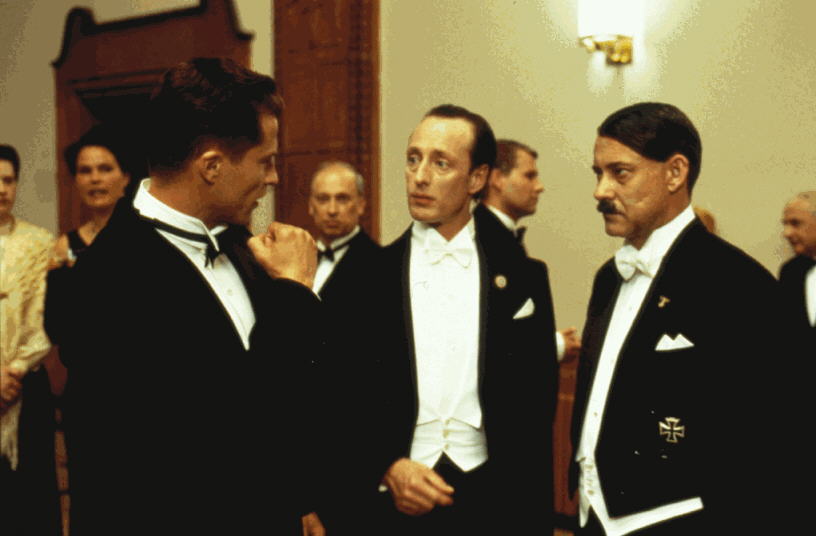 Two pictures of Rolf playing Hitler in Joe and Max (Showtime Movie)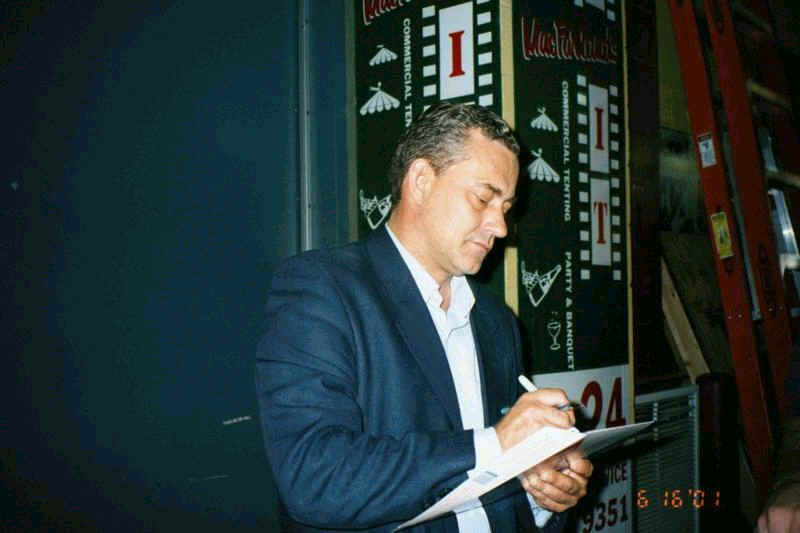 Rolf Signing stuff at Uncon 2001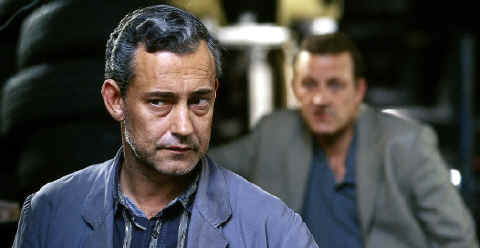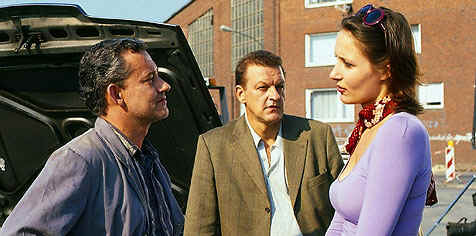 Rolf Kanies as Herbert Schering in a German Television Series, this is from an Episode called Wilsberg and the murder without a corpse (Wilsberg und der Mord ohne Leiche) 2001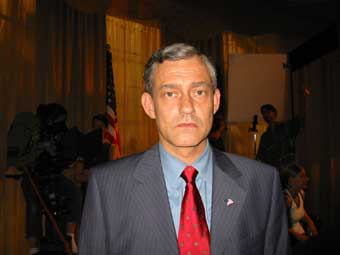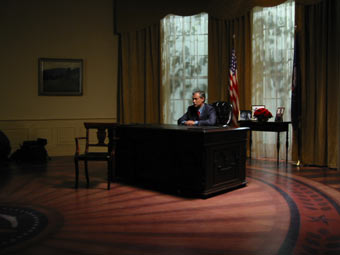 Two pictures of Rolf Playing President Bush in a German Production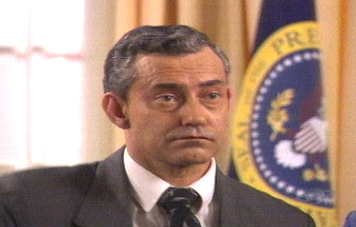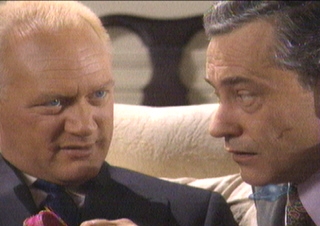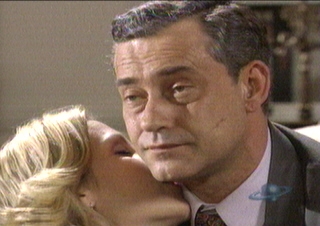 Three pictures of Rolf playing President Priest (Spoofing President Bush)