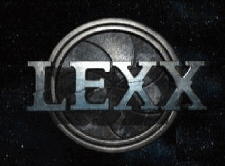 Lexx

goes to

Dragon Con 2006

Lexx DragonCon 2006 Schedule

New news – First off, the SFTV Track party has been moved to Saturday night at It will be at the Hyatt's International Ballroom. Look for the Lexx Balloons as a meet up point.

Lexx Panel – The Lexx Panel (Friday Night ) will be in the Courtland Room at the Hyatt hotel on the Conference Level. We will try to have a few Lexx Goodies here. Complete SFTV track info here -> http://www.geocities.com/Area51/Corridor/6825/itrack.html

The Lexx Fan Club US A has a fan table in the main lobby. Lexx fan's who wants to do some serious people watching while helping man the table can send me their name and contact info to get on the roster by clicking this link --> I wanna help!

Lexx Book Drawing – There will be a drawing for the proof books from all four seasons of Valdron's Lexx Books. These are the books that are ordered to make sure that formatting, cover graphic placement and content is correct. They have been flipped and bent and had typo's circled in them. However, scuffed though they may be, they have virtually every word of the final product.

You can enter the drawing in various ways. In fact you can enter numerous times depending on your activities Friday and Saturday. You can do a one time sign up, just by stopping at the Lexx Fan Club Booth and signing in on the "I was here roster". Each time segment you work at the Lexx Fan Table on Friday or Saturday will get you an additional chance to win. Attending the Lexx Friday Night Track Panel will also get you an additional chance, as will showing up at the SFTV Track party by The more activities you participate in, the more chances you have to win one of the proof books. We will have the drawing at ish.

Lexx Badges - We will also try to have some Security Guard Class 4 Badges again this year, so if you are planning to attend you need to send your name and the name you want on your badge by clicking this link --> I need a badge!

No Bunny in DC! - Patricia Zentilli wanted to come to DC 2006. Sadly for us, she has to work during DragonCon. Good for her, bad for us. When she bowed out, Ms. Dubin had also expressed an interest, but was unable to attend. So no Lexx Cast at DC this year. :( However we do want to thank the people who along with the Valdron book sales Tried to make it happen.

T-Shirts News Staff Attractions Roommates Join Cast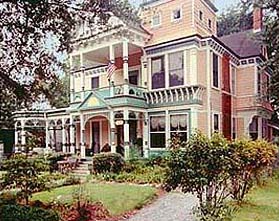 Dragon*Con 2006 is one of America's largest annual convention for fans of science fiction, fantasy and horror, comics and art, games and computers, animation, science, music, television and films, it will be held Friday September 1st through Monday Sept. 4th, 2006 in downtown Atlanta, Georgia, USA.
Dragon Con tickets - go here for info on how to order yours, while prices are low. http://www.dragoncon.org/dc_members.htm#DC_Memb
Dragon*Con 2004 Membership Rates
Four-Day Memberships
Full four-day membership rates are as follows:
$45 to 11/15/2005 $50 to 2/15/2006 $60 to 5/15/2006 $70 to 7/14/2006 $85 thereafter
Hotels -
Information on Hotels are here it has not yet been updated for 2006 but it will give you an idea of what was available last year.
http://www.dragoncon.com/atlanta/hotels.html
The main hotels are the Hyatt and the Merriott with the Hilton being added last year. There are other overflow hotels of course and the ones with convention shuttle service to the main venue will most likely be confirmed soon. But again the link above will let you know what to expect. The Hyatt is the hotels the panels and late night stuff takes place in. The Marriotts is where the dealer, art and exhibition rooms are located. (Ed. Note.... The third hotel seems to have affected the price a bit this year. Call now and you may be able to get your room cheaper. Like $119.00 vs $150.00)
Lexx Fan Club Booth 2006
- Has been secured in the main lobby of the Marriott hotel. It needs personnel to attend it from 10 am until 6 pm. This is a great way to rest and crowd watch, so please sign up to booth watch ASAP!! Booth staff may also occasionally be used to run errands for cast. You will of course receive a niffy Lexx Id Tag letting the whole world know you are official. Click here to volunteer or for more info -->
I want to volunteer to be Lexx Fan Club Staff
Lexx forums - None announced yet. Hey! It isn't even January yet. the Forum crew is still recovering from DC2005!
T-Shirts News Staff Attractions Roommates Join Cast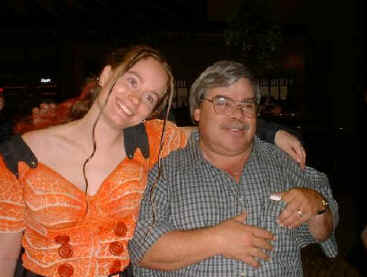 Lexx Fan Club Staff 2006 Comfirmed
HDS
Koudelka
TheFrey
Lexx Fan Club Staff 2006 Tentative
Want to be Staff in 2006? Please Click Here
T-Shirts News Staff Attractions Roommates Join Cast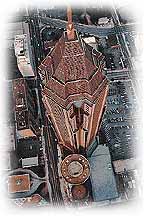 Looking for a room mate? Trying to get in touch with a potential roommate? Either post on the Lexx Fan Club list or go to Sadgeezer.com and post in the Lexx Conventions area. You may want to post your gender, approximate age, smoking preferences, and personal quirks. (ie: If theFrey was looking for a roommate I would post - Female, over forty, no-smoking, doesn't snore (often) can't sleep with a television on, looking for female roommate who is past the giggling age.)
T-Shirts News Staff Attractions Roommates Join Cast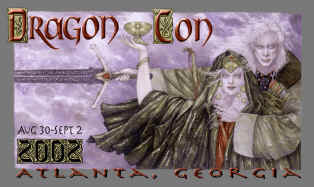 A list of some of some of the Atlanta Attractions
General Atlanta info including attractions and transportation
I have no idea why I even list this stuff. There is so much going on at DC that in three years, I have only escaped from the hotel four times; three times for meals and once for a buggy ride! DC is kinda like the Hotel California, you can check in but you can never leave. :)
T-Shirts News Staff Attractions Roommates Join Cast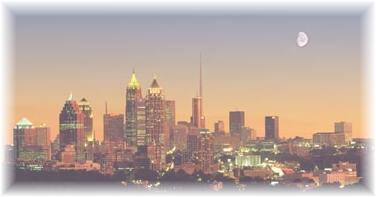 We have a Yahoo group to communicate with each other if you would like to join by email click here or come to the site at Yahoogroups UsCon
T-Shirts News Staff Attractions Roommates Join Cast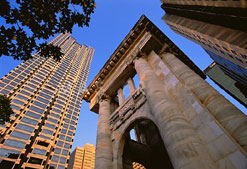 The gods answered our prayers in 2003, but the Cast is currently without a convention manager. Which means they have no one to front expenses for them, and hence have no convention plans at this time.
Standard disclaimer - Please keep in mind that sometimes professional obligations interfere with convention appearances. In other words if one is in another country, and filming runs long.... that person might miss. This is a standard disclaimer at all conventions.
Click here for the info on where to write and call
T-Shirts News Staff Attractions Roommates Join Cast
2006 Lexx DragonCon Gear Coming Soon - Old stuff is available for a LIMITED time! Many thanks to Lubka for the designs!!
http://www.cafeshops.com/magicondemand


T-Shirts News Staff Attractions Roommates Join Cast
The LEXX names, characters and everything else associated with
the series are the property of SALTER ST FILMS &
TiMe Film-und TV-Produktions GmbH in association with
Screen Partners and the SciFi Channel. All rights reserved.
Read about the Lexx UScon Recon Mission to Dragon Con 2002

Since July 21, 2002